Special Summer Fun!
Summer is always an exciting time for Emerald Youth. Young people and staff alike enjoy the change of pace and gorgeous weather; and while our students may be taking a break from school, it certainly doesn't mean they aren't still learning! Each year, we have the privilege of providing two amazing opportunities as part of our regular summer programming: Summer Camp Week and Royal Explorers Camp.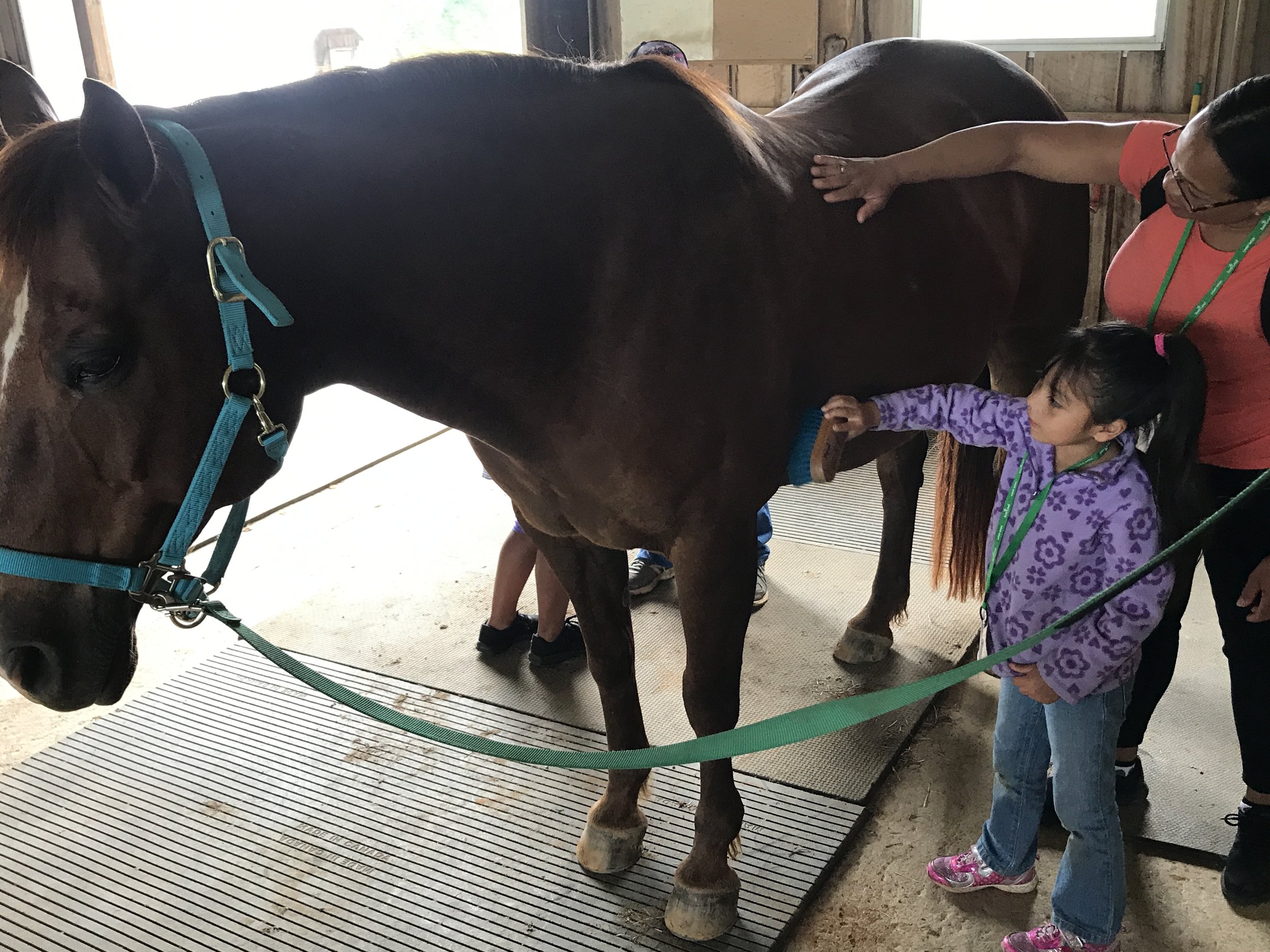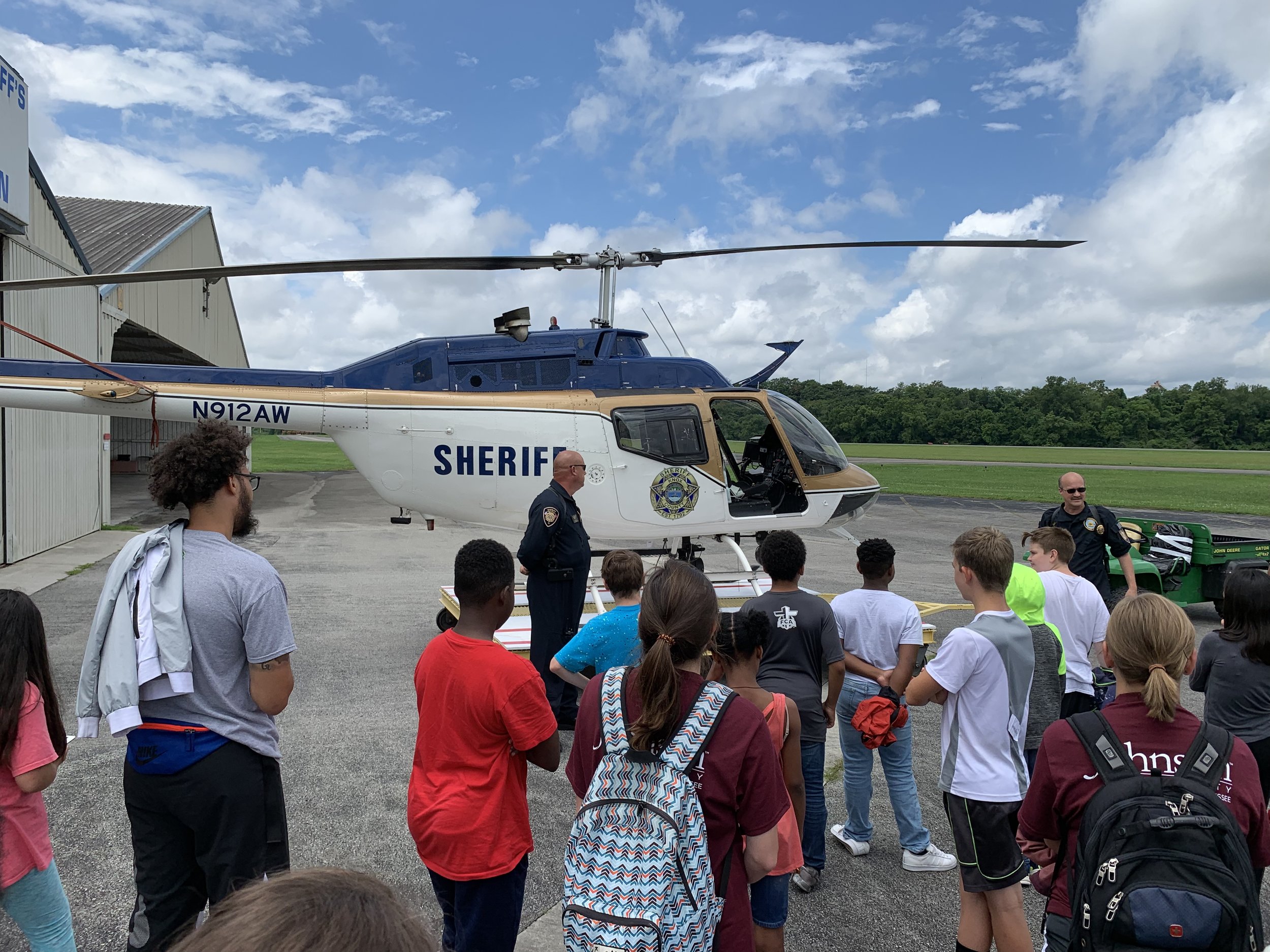 SUMMER CAMP WEEK
Summer Camp Week is a day-camp environment where each of our 230 elementary students get to select a specialty camp to participate in, Monday through Thursday. Camp Week is made possible through the generosity of Variety of Eastern Tennessee. This year, children participated in these camps:
Wild Kingdom Animal Camp

These students got to experience animals from all over the world thanks to our friends at Little Ponderosa Zoo, Ripley's Aquarium, Shangri-La Therapeutic Riding Academy (STAR) and Rainforest Adventures.


BizTown

Junior Achievement of East Tennessee has done it again! This has always been our most-attended camp and this year was no different. Students learned valuable life skills and real-world experiences, all while having a blast.


Master Chef Cooking Camp

Sysco Foods, Hard Knox Pizza and Dunkin' Donuts teamed up with our very own intern, Sarah Marlow, to teach students home cooking basics all the way up to industrial culinary machinery.


Krav Maga Kids Martial Arts Camp

This brand-new camp was a huge hit thanks to our friend Todd Mills at Battle Rock Krav Maga. Students learned helpful self defense strategies through thoughtful instruction and creative games.


Lights, Camera, Action! Multi-Media Camp

This camp was overflowing with opportunity for our youth. From print, to radio, to TV and even graphic design, our students got to work with Community Television of Knoxville, Nothing Too Fancy, Always Abounding Multi-Media, WVLT, WIVK and the Knoxville News Sentinel!


All American Sports Camp

This in-house camp is always a favorite. Each year, the Emerald Youth sports staff give students a wide variety of experiences: basketball, whiffle ball, soccer, flag football, performance training and even some kiddie-pool-kickball! The highlight of the week, though, was a trip to Eppolito Boxing Gym.


STEAM Machines Camp

Focused on Science, Technology, Engineering, Art and Math, this camp was filled to the brim with variety. Oak Ridge Children's Museum, The American Museum of Science & Energy, The Frank H. McClung Museum and Knoxville Arts & Fine Crafts Center all opened new worlds of fun and learning.


We Praise Worship Arts Camp

Our very own Worship Arts Director, Kenny Moore, headed up this awesome camp. Students were given the opportunity to worship the Lord through visual arts, song and dance – also thanks to our talented friend, Sierra Williams. And no worship arts camp is complete without a little karaoke!

Then, as if this weren't enough, on Friday everyone gathered together for a day at Zoo Knoxville thanks to the incredible generosity of Variety of East Tennessee. Students were given a "Zoo Day" t-shirt, catered lunch and carousel ride to make this the best way to wrap up Summer Camp Week 2019.

ROYAL EXPLORERS
While Summer Camp Week was happening for our elementary kids, 90 of middle school students were simultaneously participating in Royal Explorers Camp. This two-week program is part of Johnson University's Urban Alliance Initiative and provides the same high-caliber academic learning, with over-the-top fun experiences. Johnson University part-time staff and volunteers teamed up with Emerald Youth staff to help students explore worlds of possibility right here in East Tennessee.
Royal Explorers increased their science knowledge with tours of Oak Ridge National Laboratory, a presentation by WATE meteorologists, and a bomb robot demonstration. Cruze Farms, Beardsley Farm and Stanley's Greenhouse provided our students with some unique agricultural learning. And the students got a taste of the great outdoors with visits to Zoo Knoxville, Ijams Nature Center, Forbidden Caverns, Knoxville Botanical Gardens, Metcalf Bottoms and Shangri-La Therapeutic Riding Academy (STAR). As middle schoolers, the students are already thinking and dreaming about future careers, so Clayton Homes, Hard Knox Pizza, the National Guard Army Base, TVA and The Train Depot all provided invaluable food for thought. Of course, we can't forget the University of Tennessee and Johnson University who hosted us at a variety of their wonderful facilities.
Looking back over these two exceptional weeks, we are incredibly blessed to be surrounded with so many friends in the community who believe in our city's young people. Individuals, organizations and businesses partnered with us to create some unforgettable encounters for our students. It must be because they, like us, know that "a full life" looks different for every young person, but that everyone deserves the opportunity to thrive!
-Erin Wright
Campus & Network Activities Coordinator
Emerald Youth Foundation